PHOTO GALLERY
Remote Cameras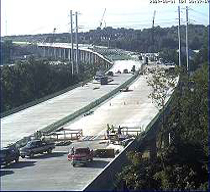 Multiple, solar powered, cellular construction cameras used along an extension of the Illinois Tollway.
PTZ Spotlight System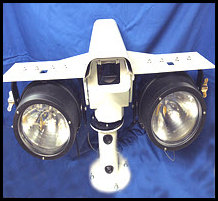 Custom designed combination of PTZ camera and security spotlight system for Port of Olympia in WA
Covert P/T Heads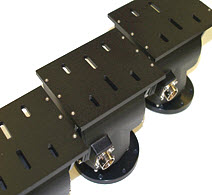 Custom black (covert) JPTH-13M P/T heads are used by law enforcement agencies daily.
Cellular Camera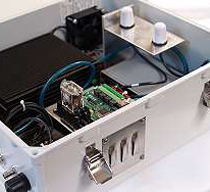 Covert cellular recording camera system deisgned for the FBI. Designed for 12VDC operation.
Mobile PTZ Lighting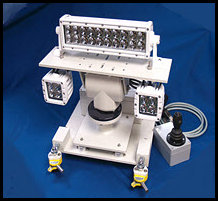 Vehicle mounted mobile LED spot lights used for joystick controlled work lighting or search and resue.
Rapid Deployment Camera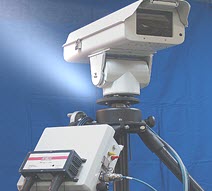 This system was designed for the DOJ as a rapid deployment large lens PTZ camera system.
Custom Micro Controls
4-Channel IP based PTZ controller card designed to operate from 12VDC power.
Custom Manufacturing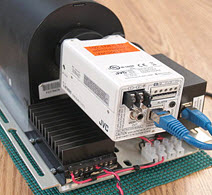 Custom camera sled assembly with HD camera, DC-DC converter and 1200mm lens.