INTEGRATED SYSTEMS
Integrated Thermal Camera System
with LED Spot Lights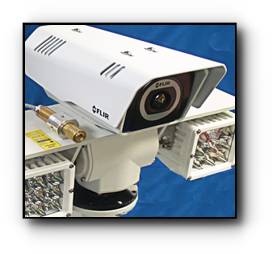 Custom Design for Mobile Applications
This system was design for a US Gov't Agency to be mounted on top of a vehicle. Primarily used for night-time animal survellance.
All-Weather Thermal Camera
High Intensity LED Spot Lights
Green Spotting Laser
Microprocessor Controller with Remote Joystick Control of P/T and Lights
Designed for Off-Road Operation
-30 to +60C Operation in All Types of Weather
Remote Site Solar Powered
in Canadian Rockies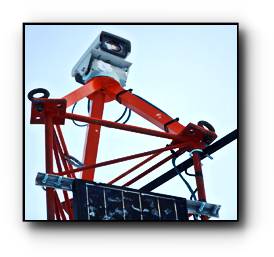 PTZ Camera Systems for Remote Weather Station
A unique design for a remote, solar powered, weather station located in the Canadian Rockies (only accessed by helicopter)
High Resolution Zoom IP Camera on JPTH-13MPoE Pan-Tilt Positioner
-40C Operation During Winter Months
All-Weather Operation in Ice and Blowing Snow
Controlled Remotely via Wireless Communications Link
High Reliability Needed Due to Inability to Reach Site in Winter
Built Rugged to Last For Many Years
Steerable High Intensity Spot Light
and Camera System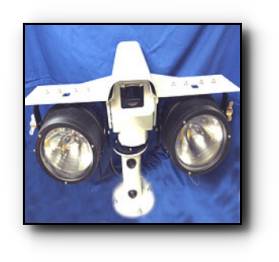 Custom High Intensity Spot Light System
This custom designed, steerable spot light and camera combination was designed for the Port of Olympia in Olympia, WA. Used as maintenance work lights.
High Intensity Outdoor Rated Spot Lights - Custom designed mounts
Completly Controlled via Dedicated WiFi Link
High Humidity Operation in All Weather Conditions
Multiple Microprocessor Controllers Built-In
Complete Custom Control System and Light Ballasts Designed & Built
Designed for Years of Maintenance Free Operation on Top of 50 ft Poles
Cellular Based Rapid Deployment
Long-Range IP Camera System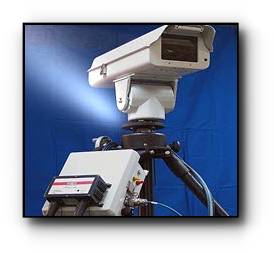 Engineered Long Range Surveillance System
Designed for the FBI (DOJ) as an Ad-Hoc, rapid delopyment long range video surveillance system that can be deployed quickly in all types of weather.
HD IP Camera with Long Focal Length Lens
Web Interface Control of Pan-Tilt Positioner and Power Zoom Lens
Included Engineered Tripod Mount for Quick Setup in the Field
Microprocessor Controller Built-In
Incorporates RS 485 Pelco D Control Via Physical Joystick
Built Rugged to Last For Many Years